We highly recommend to all shooters to place an order as soon as possible. We want to have enough time to provide ammo for your match.
Ammunition bought in here will be declared as a MATCH AMMO
A competitor who is buying official match ammunition, won't go to CHRONO
(note by CHRONO officers … you have to keep a receipt(s) proving you bought at least a minimum number of rounds of the match)
We wish you to stay healthy and enjoy your match.
Price is calculated per pack & per 1000pcs (except for bullets). Check table below.
Please send bindings orders to our email: [email protected]
All orders received by 1/4/2023 will be confirmed
Orders received after 1/4/2023 will be confirmed individually depending on availability
Order number
Type
Caliber
Pack of
Price €/ Pack
Price €/1000pcs
THIS AMMO AVAILABILITY IS CONFIRMED
1
Limit 9mm Luger 124grs (FMJ) -MINOR
9×19
50
13,5
270
2
Limit 9mm Luger 139grs I.P.S.C. (FMJ) – MINOR
9×19
50
14
280
3
Limit 9mm Luger 124grs (FMJ) -MAJOR
9×19
50
15
300
4
Limit 9mm Luger 124grs (FMJ) -PCC Division
9×19
50
14
280
5
Limit 9mm Luger 124grs (FMJ) -Reloading
9×19
50
12
240
6
Bullets Limit 124grs CuZn30
9mm
500
39
78
7
Bullets Limit 139grs CuZn30
9mm
500
41
82

8

Geco .38 Super Auto 124grs   (FMJ RAM) – MAJOR

.38SA

50

unavailable

unavailable

9
Sellier Bellot 40S&W 180grs FMJ
.40 S&W
50
24
480
10
Sellier Bellot .223 55grs FMJ
223
100
26
520
11
Sellier Bellot .45 230 FMJ
.45ACP
50
24
480
World Extreme Cup YouTube channel latest videos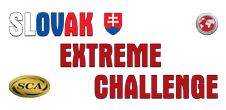 Slovak Extreme Challenge 2023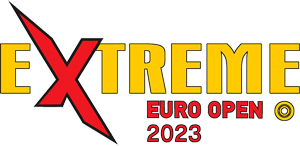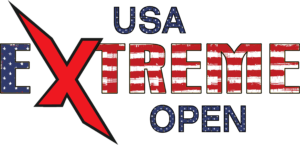 Global Extreme Cup (former World Extreme Cup) is held by Extreme Gun Group, organizer of famous IPSC L3 match EXTREME EURO OPEN.
GEC is currently consisting of five matches on two continents:
EXTREME EURO OPEN, Czech Republic
US EXTREME OPEN, USA
VIKING EXTREME OPEN, Denmark
SLOVAK EXTREME CHALLENGE, Slovakia
MONTENEGRO EXTREME CHALLENGE, Montenegro
We work closely with our local friends, IPSC organizations, sponsors and local authorities to bring you the most thrilling experience of the best IPSC matches in the world !