Hello friends,
we have a great news for you.
For the USA EXTREME OPEN 2024, we have prepared a big surprise for you with our main advertising partner LAUGO ARMS – ALIEN.
LAUGO ARMS is giving away a beautiful and top-quality sporting weapon, which is the LAUGO ARMS ALIEN PERFORMANCE "RETRO" for the raffle.
Of course, everyone will have the opportunity to shoot our partner's weapons on the test box.
We look forward to seeing you from February 1 to 3, 2024 at the beautiful Volusia Shooting Club shooting range in Volusia County, Florida, USA.
30 stages in dynamic Extreme style.
Registration is open at  this site .
GLOBAL EXTREME CUP, GM EXTREME and EXTREME SQUAD.
#usaextremeopen
#laugoarms #alien #volusiashootingclub #florida #usa
#gmextreme #globalextremecup
#extremesquad
#extremeforever
#ipsc #dvc
Lubor Novák MD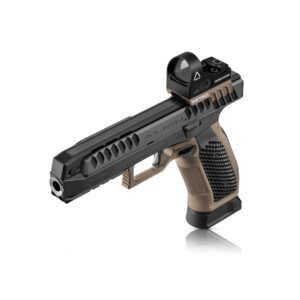 Registration for USA Extreme Open 2024 is open 
USA EXTREME OPEN 2024 STARTS IN