Dear Shooters and Friends,
EXTREME GUN GROUP, with support of EXTREME SQUAD and in cooperation with Beretta and Laugo Arms, has prepared for you a unique opportunity to participate in the biggest sport shooting project in the world.
We have been thinking for a long time, how to contribute to overcoming the current difficult situation with the Coronavirus pandemic, how to satisfy our shooters' needs. And that's how this project was born.
We present an EXTREME CHALLENGE.
We want to give all shooters around the world an opportunity to take part in this challenge. The Extreme Challenge is designed for ALL shooters. The participation in this challenge is NOT LIMITED to members of the IPSC, IDPA, USPSA associations! ANYONE with proper and safe sport shooting equipment (gun, belt, and holster) can participate in this challenge – but SAFETY FIRST.
We prepared a very simple, yet skill demanding shooting stage for you under the name EXTREME EL PRESIDENTE. Every single shooter should be able to build it very quickly anywhere on the shooting range (the technical drawing is located on the web). The shooter can build&shoot this stage either alone or with another person (timer holder or another shooter). Afterward, the shooter will send the video to us for evaluation.
On the website, you can find also a detailed instructional video that shows individual points on how to do everything that is needed for a correct evaluation of your result.
Registration for this challenge will be opened on May 1, 2020.
The Extreme Challenge will be opened from May 1 to August 31, 2020, 23:59 CEST. Any results submitted later will not be counted.
Shooters can compete in following pistol divisions (per IPSC rules):
Production (overall, lady)
Standard (Overall, Lady)
Classic (Overall, Lady)
Open (Overall, Lady)
Production Optic (Overall, Lady)
Action Air Standard ( only juniors to 21 years )
Action Air Open ( only juniors to 21 years )
PCC (Overall, Lady)
Only IPSC Paper Target (Classic) can be used in this challenge. Shooters are required to use only safe sport shooting equipment (eg. hidden holsters are forbidden). SAFETY FIRST
The entry fee for each participant to EXTREME CHALLENGE will be either € 30 or € 60, depending on how many tries the shooter chooses to upload to improve his previous result. € 30 – 3 tries, € 60 – 6 tries. That means, if a shooter improves/ beats his old best result during this challenge, he can send us a new video and better result will be counted.
If the shooter wants even more tries (his buddy beats him), just rebuy more – € 30 + 3 tries, € 60 + 6 tries.
All results are subjects to be reviewed by our Range Officers committee. We EXPECT fair play from all shooters participating in this challenge, otherwise, the committee can exclude shooter without the right to refund. If a result recorded on video will be considered inconclusive, the video record will be excluded and a shooter will be asked to upload a new video. The decision of this committee is final.
I personally wish all participants a lot of success in this challenge.
Stay strong and healthy.
SHOW MUST GO ON
Lubor Novák
EXTREME SQUAD
MAIN ADVERTISING PARTNERS – EXTREME Challenge
BERETTA
Beretta is the oldest firearm manufacturer in the world, with almost 500 years of experience in the defence and tactical field and a strong engagement in the competition community.
Beretta used its experience and knowledge to join practical shooting with its new successful product, the 92X Performance: one of the most reliable and world-renowned locking systems together with a steel frame, a heavier Brigadier slide and the new fantastic Extreme-S trigger.
The 92X Performance has already blown the minds of top international shooters like Eduardo De Cobos, JJ Racaza and Violetta Boehm.
Behind every hit target there is a wealth of details that Beretta has studied and developed with the world's no. 1 shooters. So, every detail of your gun, clothing, and accessories will really make a difference the next time you step onto the shooting field.
WITH BERETTA, YOU GET THE ACCURACY, POWER AND SPEED YOU NEED TO FACE YOUR NEXT CHALLENGE.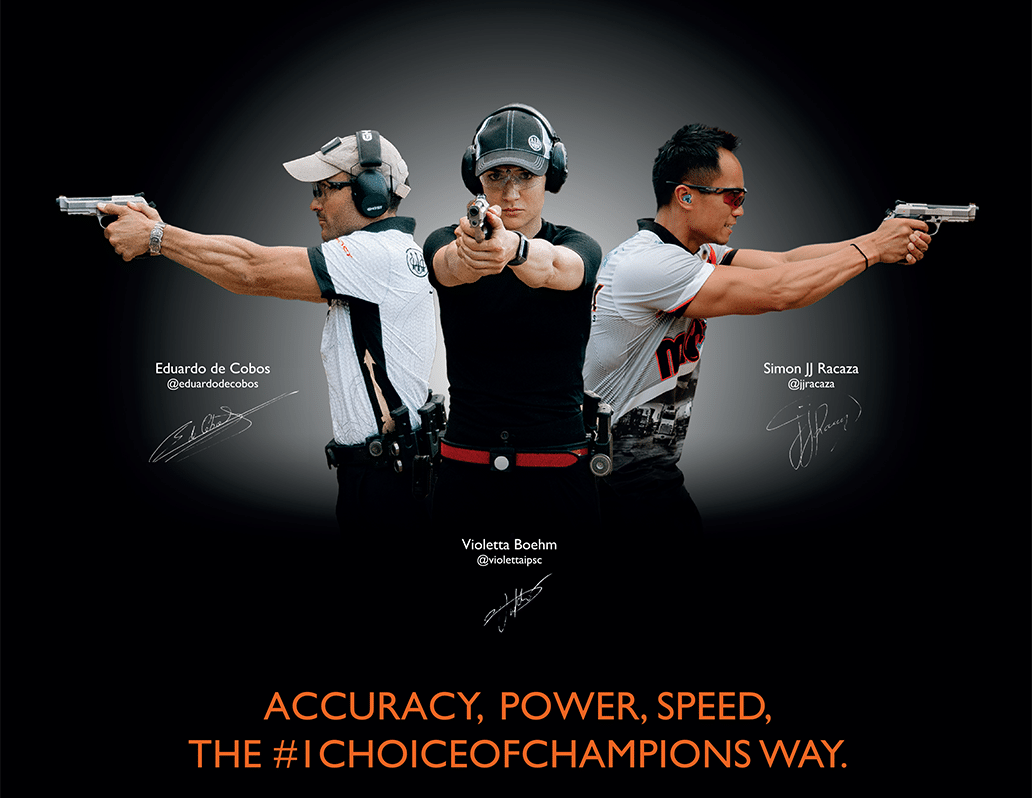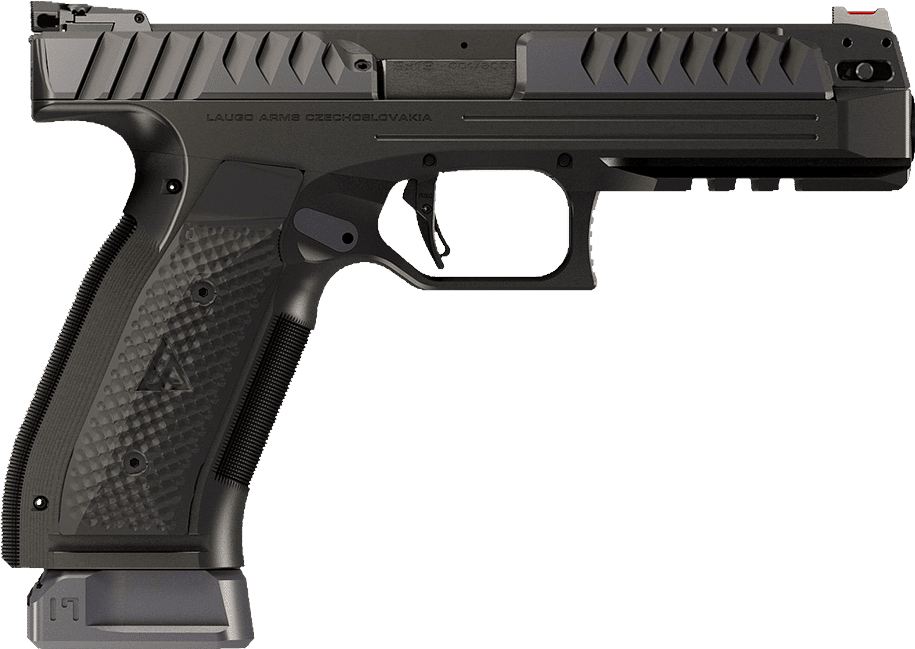 ALIEN – LAUGO ARMS
Laugo Arms Alien is revolutionary semiautomatic pistol with several patented and unique technical solutions.
Alien system of operation does not use obsolete locking mechanisms or normal trigger mechanism.
This new approach is driven by the vision of progress which we want to give to the shooters.