SCA Shooting Center, Piešťany, Slovakia
The Shooting range ATLAS was opened in July 2019 near Piešťany in Slovakia.
The shooting range has 16 separate boxes, an administrative building, parking places inside and outside.
In November 2019, the first IPSC level 1 match took place here. ATLAS OPEN 2019 (http://scapn.sk/atlas-open-2019/).
Since then, the club SCA Piešťany is organizing several IPSC L1 & L3 competitions each year and also a few competitions in other shooting disciplines at this shooting range.
Piešt'any, town southwestern Slovakia, on the Váh River, are located approximately
90 km northeast of Bratislava, 150 km from Vienna, 220 km from Budapest.
The world-famous spa town of PIEŠŤANY is famous for the medicinal
geothermal water and sulfuric mud with extraordinary therapeutic effects
on inflammatory disorders. There are many hotels, guesthouses,
restaurants, and cafés in the town.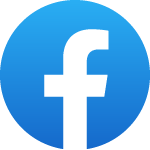 Shooting range Atlas Piešťany