Company Limit-Z – Czech republic is a traditional partner of EXTREME EURO OPEN since the beginning of this match.
We produce 9mm Luger ammunition and deliver all range of ammunition & components for reloading.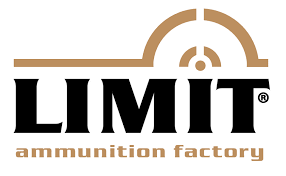 We highly recommend to all shooters to place an order till the end of March. After this date, we can not guarantee the availability of all the ammunition.
Ammunition bought in our shop will be declared as a MATCH AMMO. Buy Match ammunition and you don't have to worry about chronograph.
Orders till the end of February gets 5% discount.
Price is calculated for 1000 pcs, but you can order any quantity you want !
Orders on email: ammunition.extreme@gmail.com
EXTREME EURO OPEN 2020
€
CZK
OFFICIAL MATCH AMMUNITION
1000pcs
1000pcs
1
Limit 9mm Luger 124grs FMJ CuZn10
215
5375
2
Limit 9mm Luger 124grs FMJ CuZn30 – no magnetic
225
5625
3
Limit 9mm Luger 139grs FMJ CuZn10
225
5625
4
Limit 9mm Luger 139grs CuZn30 – no magnetic
230
5750
5
Limit 9mm Luger 124grs FMJ Reloading
195
4875
6
Limit 9mm Luger 124grs MAJOR
260
6500
7
Limit 9mm Luger 124grs PCC division
225
5625
8
Sellier   9mm Luger 124grs CuZn10
240
6000
9
Fiocchi    9mm Luger 124grs CuZn10
240
6000
10
Geco .38 SuperAuto 124grs MAJOR
420
10500
11
S

&B 

.38 Special 158grs CuZn10

260
6500
12
S

&B 

.40SW 180 grs FMJ

340
8500
13
Fiocchi

.40SW 170 grs FMJ

340
8500
14
Fiocchi

 

.45 SW 230 grs FMJ

360
9000
15
Fiocchi 9mm Luger Black Mamba
300
7500
16
Fiocchi 223 Remington
350
8750
17
Limit 

 bullets 9mm 124grs CuZn10

60
1500
18
Limit 

 bullets 9mm 124grs CuZn30

68
1700
19
Limit 

 bullets 9mm 139grs CuZn10

64
1600
20
Limit 

 bullets 9mm 139grs CuZn30

72
1800
21
Fiocchi primers SP
23
575